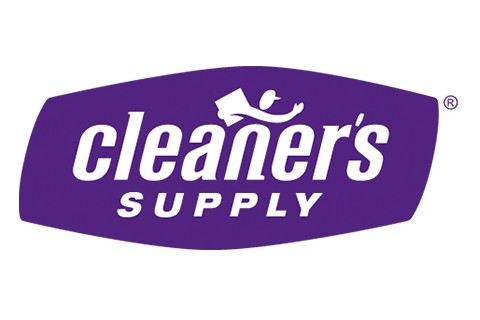 Company Description
Cleaner's Supply is the largest supplier of Dry Cleaning products in America. With over 28,000
products in stock, we are sure to have everything you need. We offer a variety of custom printed
products such as bags, invoices, mats, hangers, garment covers, heat seals and more! All of
our custom printing is done onsite at our state-of-the-art printing facility. We pride ourselves on
same day shipping. Place your order before 4 pm EST, and your order will ship that day. We
also offer free shipping on all orders over $99. Need a catalog or want to place an order? Call
our customer service department any time Monday-Friday 8 AM - 8 PM EST at 800-568-7768.
For your convenience, we also offer a Korean speaking line at 800-368-7768. Order online any
time at www.cleanersupply.com. Cleaner's Supply's motto is and always will be Great Prices,
Amazing Products, Extraordinary Service and Fast Delivery.
Categories
Administrative

Advertising and Marketing Services
Forms, Invoices

Bags, Cabinets, Hangers, Racks

Chrome Wire Shelving
Drying Cabinets, Racks
Form-Finisher Bags
Garment Bags
Garment Racks, Rails
Hanger Guards, Capes, Covers
Hanger Holders
Hanger Racks / Bag Stands
Hangers
Poly Packaging
Reusable Garment Bags
Storage Racks

Carts

Bulk Transport Carts
Cart Covers, Liners, Inserts, Replacement Liners
Wire Carts, Hanger Carts

Drycleaning & Laundry Supplier

Drycleaning & Laundry Supplier

Equipment / Supplies

Valves / Gaskets / Seals
Alterations and Sewing Supplies
Bags, Nets
Baskets, Bins and Carts
Boilers and Related Equipment
Collar Clips, Stays
Heat-Seal Machines, Supplies
Packaging Products
Parts, New and Rebuilt
Press Pads and Covers
Press Plates
Presses
RFID Tags, Chips
Rope Ties
Scales, Scale Carts
Sizing & Starch
Sleeve Forms
Spotting Guns, Tools
Tags, Pins and Staples
Teflon Hose
Lint Rollers, Lint Brushes, and Fabric Shavers
Terry, Sheets, Industrial Shop Towels
Woven Labels, Patches, Patch Work

Finishing, Irons

Form Finishers
Ironing Boards, Tables
Irons, Iron Shoes

Lint

Machinery

Puff Irons
Pumps
Sewing Machines
Spotting Boards

Steam

Store Fixtures, Appliances, Design

Counter Sale Items
Signs & Graphics

Systems
To Top